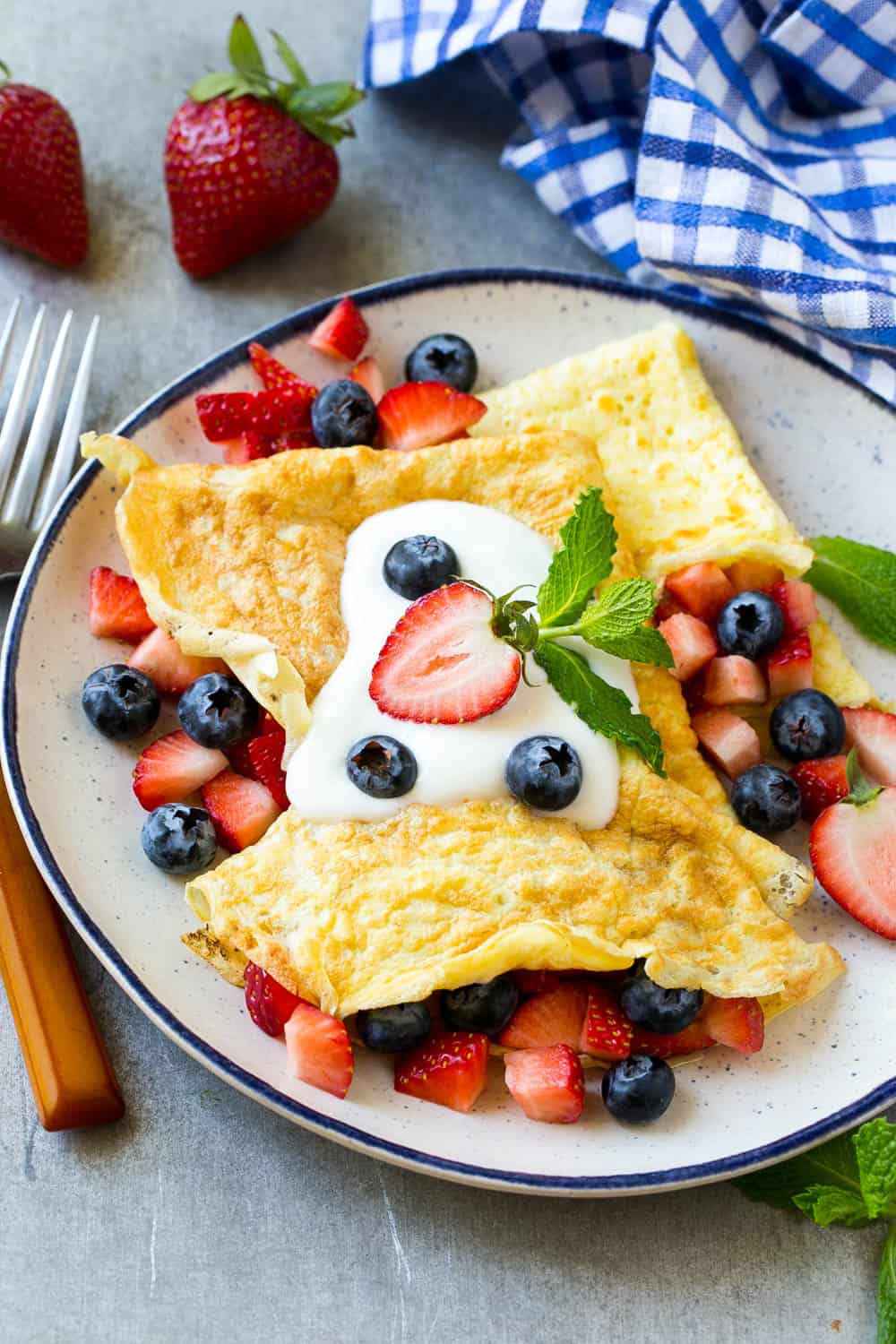 Quick and easy crepes that are stuffed with fresh fruit.
Prep Time10 minutes Cook Time15 minutes Total Time25 minutes Servings3 Servings Calories110kcal
Ingredients
1 Scoop Whey Protein vanilla flavor
1 Egg
2 Egg Whites
1 Tsp Coconut oil
1 Tbsp Water
¾ Cup Mixed berries
¼ Cup Vanilla Greek yogurt
Instructions
Mix together the protein powder with the water. In a medium bowl, whisk together the egg and egg whites until thoroughly combined. Pour the protein powder mixture into the eggs and stir until well mixed.
Heat the coconut oil in a medium pan over medium heat. Pour in approximately ¼ cup of the batter and swirl the pan until the bottom is coated with the batter.
Cook for 2-3 minutes then flip the crepe and cook for 1 minute on the other side.
Repeat the process with the remaining batter.
Place ¼ cup fruit into each crepe and fold over. Top with Greek yogurt and serve.
Nutrition
Calories: 110kcal | Carbohydrates: 8g | Protein: 9g | Fat: 4g | Saturated Fat: 1g | Cholesterol: 56mg | Sodium: 85mg | Potassium: 177mg | Fiber: 1g | Sugar: 6g | Vitamin A: 290IU | Vitamin C: 3.3mg | Calcium: 47mg | Iron: 1mg
https://healthyfitnessmeals.com/protein-breakfast-crepes/
---