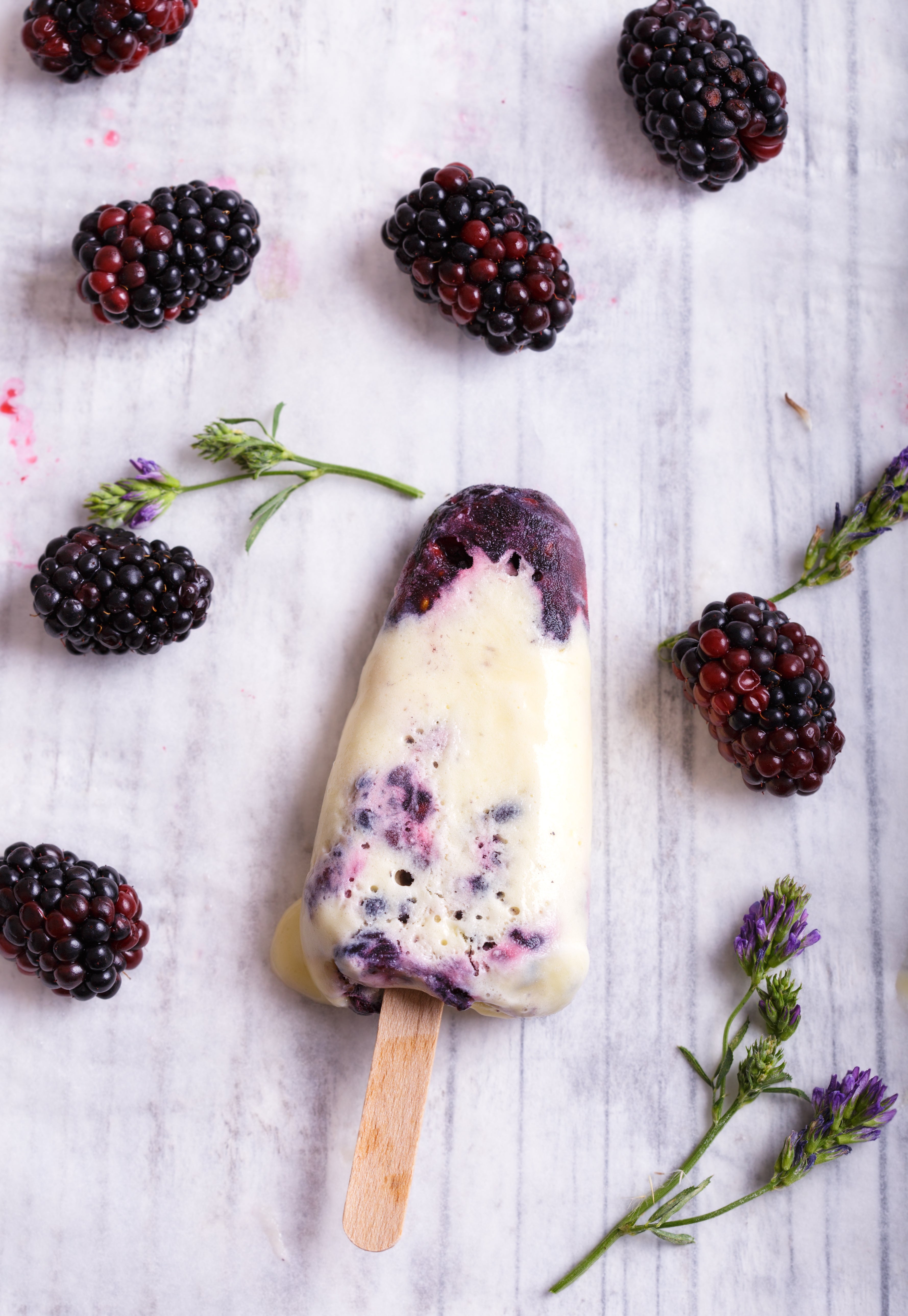 Ingredients
1 

Cup

 

Greek Yogurt

1 

Cup

 

Frozen blackberries

1/2 

Cup

 

Almond milk

1 

Scoop

 

Whey Protein

2 

Tbs

 

Honey

 Optional
Instructions
Place all the ingredients into a blender until smooth.
Pour mixture into 3 popsicle molds and fill to the top. Place a popsicle stick into each mold and place in the freezer for at least 4 hours or until frozen solid.
To remove popsicles from molds, run them until warm water for 30 seconds.
Notes
You can use honey or agave syrup.
You can leave out the honey/sweetener altogether, if you want the pops to be more tangy and tart.
Try using other fruit!
If your molds have snap-on lids, it's best to  leave them loose. Unsealing the lid when popsicles are frozen can crack or destroy the molds.
If you want to remove the popsicles, Don't just let them sit at room temp in the molds, they will likely thaw unevenly and break when pulling out. 
Run the popsicle mold under warm water to remove them cleanly.
Nutrition
Calories: 139kcal | Carbohydrates: 20g | Protein: 11g | Fat: 2g | Cholesterol: 4mg | Sodium: 104mg | Potassium: 258mg 
| Fiber 3g | Sugar: 16g | Vitamin A: 295IU | Vitamin C: 12.4mg | Calcium: 176mg | Iron: 1mg
https://healthyfitnessmeals.com/blackberry-protein-popsicles/
---