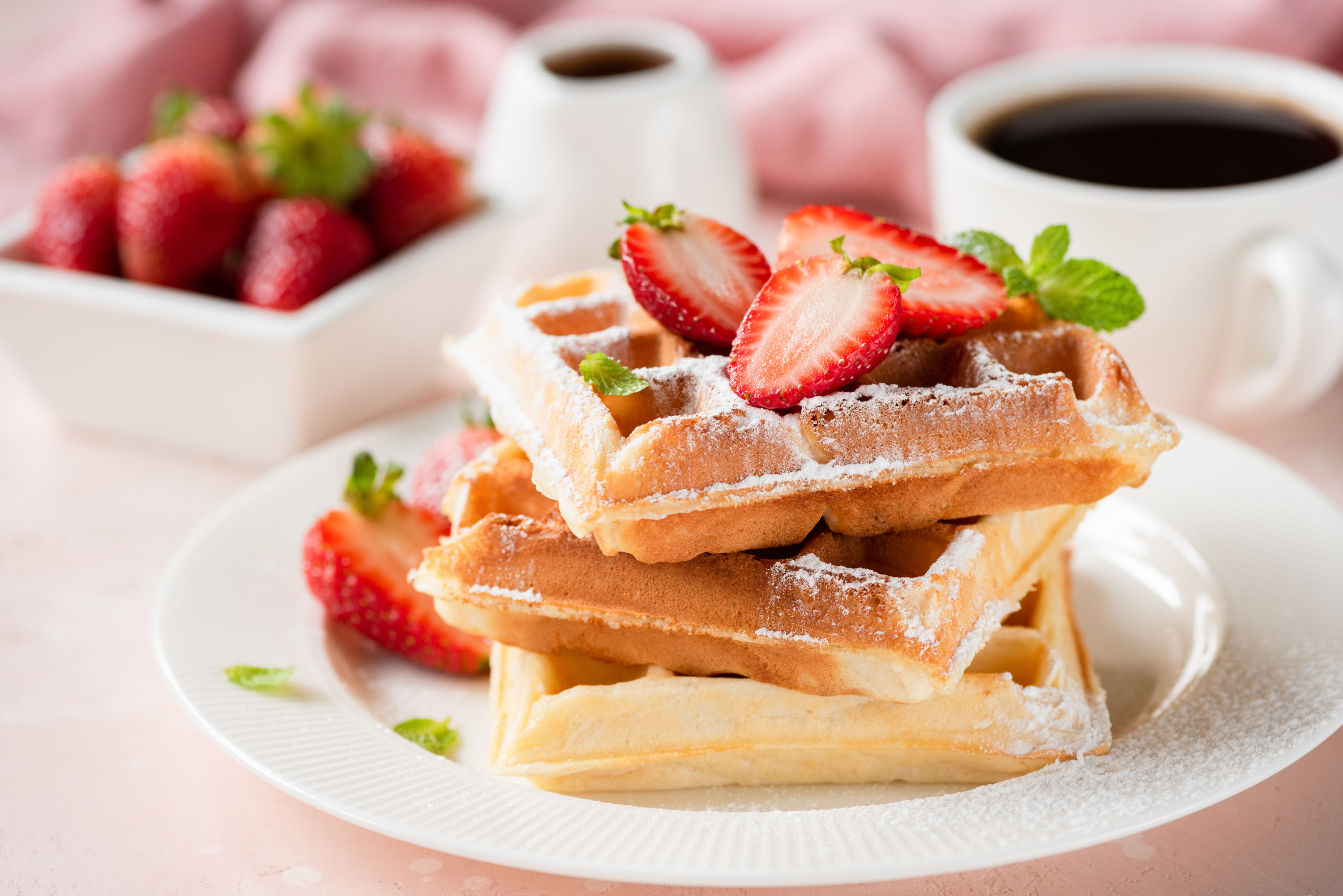 8 Ingredients  25 Minutes  390 Calories
Ingredients
4 eggs, separated
2 teaspoons granulated sugar
2 cups milk
4 teaspoons unsalted butter
1 serving plain soy protein
1 2/3 cup all purpose flour
3 teaspoons baking powder
½ teaspoon salt
Instructions
1.       Preheat the waffle iron.
2.       In a bowl, use a wooden spoon to beat together the egg yolks and sugar until sugar is dissolved. Add milk and melted butter to the eggs and whisk.
3.       In another bowl, combine the soy protein powder, flour, baking powder, and salt. Combine the egg-butter mixture with the flour mixture and blend with a whisk. Do not over mix.
4.       Using an electric mixer, beat the egg whites for about a minute until soft peaks form. Using a rubber spatula, gently fold the egg whites into the waffle batter.
5.       Spray a nonstick cooking spray over the waffle iron. Pour batter in the iron, just enough to cover the grid. Cook waffles until golden brown, for about 3 minutes.

Serve immediately.
https://www.cdkitchen.com/recipes/recs/257/Belgian-Soy-Waffles73820.shtml
---